---
---





Eyewitness Children's Encyclopedia
from DK Multimedia
For Ages 7 to 12
See also the Summary Rating Table for comparisons with other CD Encyclopedia software titles, and the SuperKids Buyers Guide for current market prices of this PC-only program.
Reviewed on: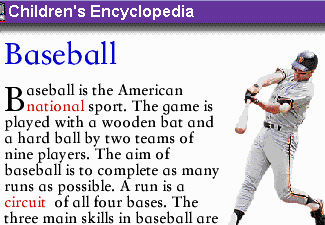 Pentium166 with 24MB and a 12XCD


Description
Although we originally planned to review Eyewitness Children's Encyclopedia in the same manner as the other encyclopedia programs, it was immediately apparent that in doing so a great disservice would be done. Eyewitness Children's Encyclopedia IS encyclopedia-like in its large volume of facts and information, but in content and design it is quite dissimilar from other encyclopedias.

A quick search for the answers to our four test questions came up with only one answer ("How are mirrors made?"), and it was a basic, skim-the-surface response, lacking detail. Searches can be done by article title or key word only, Boolean search operators (AND, OR, NOT) are not available. In short, if it's a traditional encyclopedia program you need, this is not the one to buy.

On the other hand, as a fascinating explore-and-learn program, sure to open new vistas of thought and to encourage the young mind to seek out new knowledge, Eyewitness Children's Encyclopedia is unquestionably a winner. Much like the Eyewitness series of books, this program overflows with interesting text, photos, illustrations and video clips. In most cases, the actual text itself is brief and to the point. Topic trees are well-planned and interconnected, so that the user who initially searches for information about baseball might find herself viewing a video about cycling or water sports, reading a biography about Hank Aaron, or examining a detailed diagram of a baseball diamond. Likewise, the student looking for information about mirrors could diverge on a path that leads to an article on 'mirror carp'.

In addition to the encyclopedia section of the program, there is a quiz section where users can test their new-found knowledge, a map section featuring virtual worlds to explore, and a joke section for quick comic relief. Biographies, although heavily slanted towards sports heroes, is pleasantly quirky and unpredictable, containing, for example, Adele Astaire, but not Fred. Sticky notes or bookmarks can be created and read back by the program which features speech-synthesis technology, enabling the user to hear any text in the program read aloud.

Ease of Install / Use
Eyewitness Children's Encyclopedia installed without difficulty on Windows 95. (Ed. note - this program only runs on Windows 95, not earlier versions of Windows). In general the program is intuitive and exploration and experimentation is rewarded.

Kid Appeal
Who can resist a program filled with intriguing facts and multimedia features? SuperKids' child reviewers couldn't. They approached the program much as they would a favorite book -- with time to spend drifting through its 'pages'. They watched particularly well-done videos over and over, and became trivia experts. Our younger reviewers were particularly pleased with the text, which is never unwieldy.

Best for.../ Bottom-Line
Eyewitness Children's Encyclopedia is not a substitute for a conventional CD encyclopedia. It is not as inclusive as World Book or Groliers, nor as detailed as Encarta or Comptons. But to explore information on many branches of knowledge in a fun, child-friendly manner this program succeeds with flying colors.


See also the Summary Rating Table for comparisons with other CD Encyclopedia software titles, and the SuperKids Buyers Guide for current market prices of this PC-only program.

| | | |
| --- | --- | --- |
| | PC | Macintosh |
| Operating System | Windows 95 | not available |
| CPU Type and Speed | Pentium75 or faster | |
| Hard Drive Space | 25 MB | |
| Memory (RAM) | 16 MB | |
| Graphics | 16-bit, 800x600 display | |
| CD-ROM Speed | 4X | |
| Audio | 8-bit sound card | |
| Other Needs | optional - modem and Internet access | |
return to top of page
---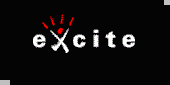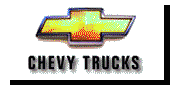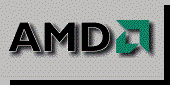 ---

Reviews / Contents / Sponsors / Help


Questions or comments regarding this service? webmaster@superkids.com

Copyright © 1997 Knowledge Share LLC. All rights reserved.