---
---





Compton's 1998 Interactive Encyclopedia - Deluxe Edition
from The Learning Company
For Ages 11 to adult
See also the Summary Rating Table for comparisons with other CD Encyclopedia software titles, and the SuperKids Buyers Guide for current market prices of the PC and Mac versions.
Reviewed on: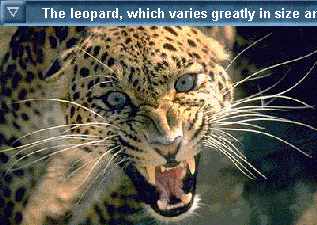 Pentium90 with 24MB and a 2XCD
Pentium166 with 24MB and a 12XCD


Description
When purchasing a CD encyclopedia, potential buyers must first know if it will provide answers to their families' questions. Compton's Interactive Encyclopedia addressed each of our four kids' research trial questions, clearly answering two of the questions, and providing partial explanations for the other two.

CIE gave precise and detailed answers to a science question from a first grader ("How are mirrors made?"), as well as a medical question from an eighth grader ("How does general anesthesia work?"). The answers provided the user with enough information to develop a real understanding of the subject matter.

Compton's only touched briefly on our sports/physics question ("In baseball, what makes a curve ball curve?"), making a loose reference to curve balls, but failing to explain the physics involved in throwing them. It did, however, contain exhaustive information about baseball as a sport, including references to many stand-out players, present and past. Similarly, CIE gave only a partial answer to our high school student's history question ("What ended the McCarthy era?"), listing a few reasons for its decline, but offering no definitive answer.

Ease of Install / Use
Of equal importance to the depth and breadth of content, is the question, "Are the answers easy to find?" Parents, in particular, need to know if their children will be able to use the encyclopedia independently, or if they will become frustrated with its ability to search for specific information.

This two disk program installed without difficulty on our test Windows 3.1 and Windows 95 machines. Compton's Interactive Encyclopedia offers two installation options: the "small" installation takes 12MB of hard disk space, while the "large" installation takes 42MB. We found that the "small" install works fine, although it sometimes requires the user to wait for the program to load files from the CD when moving between program options. Regardless of the installation option selected, this program, like the other 2-disk encyclopedia, prompts the user to "insert the other disk" while searching for answers. Although the vast amount of information contained in CIE makes this a requirement, we found it annoying.

The User's Guide is complete and easy to reference. Also included with the encyclopedia is the Compton's Interactive World Atlas program, which is contained on its own compact disk.

Compton's Interactive Encyclopedia tackles search and retrieval with a main screen that includes a search viewer, an article viewer and a media viewer. The exact layout of this screen can be modified to suit the individual user. The search viewer allows the user to access topics by subject, or by keywords using Boolean search parameters like AND, OR, NOT, ADJ (adjacent) and NEAR. Search results are displayed in the search viewer. A double-click on an item displayed retrieves the material in the appropriate viewer. A "back" button allows the user to reverse course and look at previous results -- but the lack of a matching "forward" button to return to the most recent article was frustrating to our users.

Our adult and older child reviewers liked the three-panel layout, noting that it made quick movement between sections of the program easily accomplished. Younger reviewers found this layout to be somewhat confusing and distracting however, and noted that they preferred using a full screen layout, such as that found in World Book and Grolier encyclopedia.

Once a useful section is found, the user can highlight the section, and/or copy it to a word processor program. Would-be plagiarists should note, however, that the cut-and-paste feature automatically footnotes any extracts!

Additional features include a dictionary and thesaurus, an atlas, a timeline and a "Special" section which allows the user to visit four thematic explore environments or a planetarium with a customizable night sky; create multimedia shows with text and graphics, and learn about events that occurred on a specific date in history.

Internet Connectivity
Compton's Internet resources are much like those found in other interactive encyclopedias. Connecting from Compton's to its Web site is uncomplicated and quick. The Monthly Updater and Electric Library options are free through September 1998 with the Deluxe Edition. Unique to this program is an "Ask the Librarian" option, which allows the user to submit research questions to the Compton's reference team, and receive a list of helpful resources within two business days.

Best for.../ Bottom-Line
This program is best for an older child or adult, who desires more in-depth information on specific topics and who appreciates the program's three screen presentation.

See also the Summary Rating Table for comparisons with other CD Encyclopedia software titles, and the SuperKids Buyers Guide for current market prices of the PC and Mac versions.


PC

Macintosh
Operating System
Windows 3.1; Win95
System 7.1 or later
(available after 1/1/98)
CPU Type and Speed
486DX2/66 or faster
68030/25 (LCIII) or higher
Hard Drive Space
12 MB minimum
10 MB
Memory (RAM)
8 MB minimum, 12 MB for Deluxe; 16 MB recommended
8 MB of free RAM
Graphics
256-color SVGA
256-color, 13" or larger monitor
CD-ROM Speed
2X
2X
Audio
Windows-compatible sound card


Other Needs
mouse; printer optional; modem for online features
modem for online features
return to top of page
---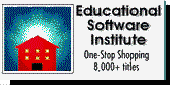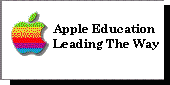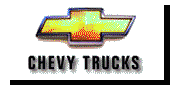 ---

Reviews / Contents / Sponsors / Help


Questions or comments regarding this service? webmaster@superkids.com

Copyright © 1997 Knowledge Share LLC. All rights reserved.