---
---





Grolier Multimedia Encyclopedia 1998 Deluxe Edition
from Grolier Interactive
For Ages 10 and up
See also the Summary Rating Table for comparisons with other CD Encyclopedia software titles, and the SuperKids Buyers Guide for current market prices of the PC and Mac versions.
Reviewed on: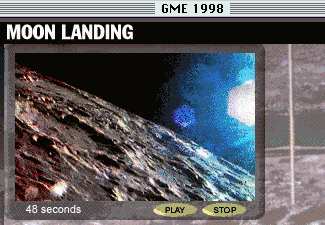 PowerMac 6400/200 with 32MB and 8XCD
Pentium166 with 24MB and a 12XCD


Description
The first question that a potential encyclopedia buyer must consider is "Will this product answer my children's questions?" Grolier Multimedia Encyclopedia 1998 was moderately successful in our trials, answering two of our four kids' questions in detail, and giving a partial answer to a third question.

Complete and satisfying answers were readily found to our first grader's science question, ("How are mirrors made?"), as well as a medical question posed by an eighth grader ("How does general anesthesia work?"). Grolier briefly addressed our high school student's history question ("What ended the McCarthy era?"), mentioning the discrediting of the Senator, and the subsequent decline in McCarthyism, but giving little detail on the subject. It struck out completely, with our sports/physics question ("In baseball, what makes a curve ball curve?").

Additional program features include an atlas, a "Guided Tours" section with multimedia surveys of 31 special topics, and an "Interactivities" section that leads the user through a network of articles, pictures, movies, animations and sounds to explore a variety of subjects in depth.

The "deluxe" version of the program includes several features not found in the less-expensive standard edition: an "Online Knowledge Explorer" which provides Internet links to two Grolier on-line encyclopedia ("Encyclopedia Americana," "The New Book of Knowledge"); an Activity Book which provides projects designed to use the Encyclopedia; and The American Heritage College Dictionary.

Ease of Install / Use
Once the potential buyer has determined that the encyclopedia contains the breadth and depth of information required, the shopper must decide whether this information is easily accessible. Most parents would like their children to be able to work on research projects independently, or at least with minimal adult supervision.

The deluxe 2 CD program installed without difficulty on our reviewers' Windows 95 and Mac test platforms. Grolier Multimedia Encyclopedia requires the least amount of hard-drive space of the major CD encyclopedia we evaluated, only 10 MB - an important consideration if you're bumping up against the limits of your disk space!

GME features a simple, single-window interface that is easy-to-use. A "Features Bar" spanning the top of the window allows the user to quickly move around within the program. The program's search tool permits simple, single-word or phrase searches, as well as complex searches that allow the user to narrow the search parameters and use Boolean operators (AND, OR, NOT) to find specific information. SuperKids' young reviewers were pleased with the ease with which navigation is accomplished using this format.

The content region to the right of the search area displays each article with a series of tabs across the top that can be clicked to change the display in index-card fashion, from text, to pictures, to related media, to outline, etc. Exportation of text to the user's word processing program is easily accomplished with a tool bar command. A copyright notice is automatically added to text that is copied and exported to a word processor.

Internet Connectivity
GME's "Online Connections" feature allows the user to link to the Grolier Internet Index, and Grolier Article Updates. The "Online Knowledge Explorer" included in the deluxe edition, contains online links to related articles from Grolier's New Book of Knowledge and Encyclopedia Americana. Connection to the Internet is a simple process, although initially browser location may need to be specified by the user.

Best for.../ Bottom-Line
Grolier Multimedia Encyclopedia 1998 is a very complete and easy-to-use reference tool. It works well for elementary school to junior high students who require basic explanations, but may prove disappointing for older students or adults with more extensive informational needs. Although the encyclopedia content is very broad, it lacks the depth and detail of Encarta or Compton's.


See also the Summary Rating Table for comparisons with other CD Encyclopedia software titles, and the SuperKids Buyers Guide for current market prices of the PC and Mac versions.


PC

Macintosh
Operating System
Windows 3.1; Win95
System 7.1 or later
CPU Type and Speed
486DX/33 or faster
68030/25 or faster (LCIII)
Hard Drive Space
10 MB
10 MB
Memory (RAM)
8 MB
minimum 5 MB free
Graphics
SVGA 256-color monitor
256-color monitor
CD-ROM Speed
2X or faster
2X or faster
Audio
Wave-table sound card (optional) but recommended for best audio


Other Needs
For Windows 3.1 only, Microsoft CD Extensions version 2.2 or later
optional - modem for online features only
optional - modem for online features only
return to top of page
---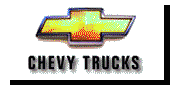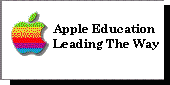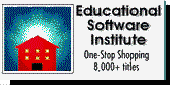 ---

Reviews / Contents / Sponsors / Help


Questions or comments regarding this service? webmaster@superkids.com

Copyright © 1997 Knowledge Share LLC. All rights reserved.