---
---





Encarta 98 Encyclopedia Deluxe
from Microsoft
For Ages 12 to adult
See also the Summary Rating Table for comparisons with other CD Encyclopedia software titles, and the SuperKids Buyers Guide for current market prices of the PC and Mac versions.
Reviewed on: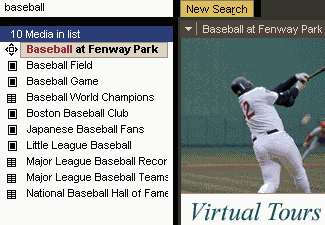 Pentium166 with 24MB and a 12XCD


Description
Potential encyclopedia buyers must know if the product they are considering will provide the information required to fill their families' needs. Surprisingly, Encarta Deluxe 98 Encyclopedia fared just average in our kid's research trial, where it provided answers to just two of the four questions they asked.

A science question from a first grader ("How are mirrors made?") was answered in admirable detail, as was the most difficult of the questions posed, ("What ended the McCarthy era?").

Encarta failed, however, to provide any insight into a fifth grader's question ("In baseball, what makes a curve ball curve?"), and, although it did cover methods of initiating and utilizing general anesthetics, it did not really answer our eighth grader's medical question ("How does general anesthesia work?").

Ease of Install / Use
Contained on two CDs, Encarta 98 installed without difficulty on Windows 95, requiring 30MB of disk space. There was no minimal or "small" install available. The program detected a previous version of Encarta on our test PC and removed it (upon command) before installing the newer version.

A paper 'User's Guide', and a CD 'Overview' of the program are included. Both of these resources contain detailed descriptions of the encyclopedia's many features and instructions for their use. SuperKids' reviewers generally felt that the 'Overview' was all they needed to successfully embark on their encyclopedic journey.

Also included with the program is an "Encarta Research Organizer" compact disc, which requires separate installation. This tool helps students compile and organize information found in the encyclopedia, create outlines and cite sources, and then export their work to a word processor. Unfortunately, the initial release of this CD had a bug in it - a free patch can be downloaded from Microsoft's website at -- http://www.microsoft.com/kb/articles/q174/2/04.htm. That version is being replaced in the retail channel.

In addition to content concerns, the prospective CD encyclopedia buyer must ask "Are the answers easy to find?" There is no greater frustration than being unable to access information that clearly exists "somewhere on this CD."

Encarta's main search tool allows searches by article topic or keyword. The user can refine or narrow the search with the use of a filter. The 'specific word' filter allows simple Boolean operator searches, as well as search strings. Also available are category, media, time frame, and location filters, as well as a 'wizard' that gives step by step help in customizing a search. For example, to seek an answer for our curve ball question, we could begin with the word "curve", narrow it to sports articles only, and, if applicable, narrow it further by specifying a time frame or location. Each article includes an outline permitting the user to further pinpoint the precise information sought.

Additional features of the program include fascinating "Virtual Tours" with pannable 360-degree views that let you explore historic and news worthy places; "Sidebars" which fill in the story behind the story with reproductions of newspaper articles, historic documents, and essays that give the user a more personal understanding of the subject; "Inter Activities" which provide multimedia explorations that compliment certain articles; and Collages -- multimedia events on selected topics.

Internet Connectivity
On-line features include a Web links Directory; free (through 12/31/98) monthly article updates that can be downloaded from the Web via the "Yearbook" option; links to related Web sites from selected articles; and a subscription-based "On-line Library". Connecting to the web from Encarta is uncomplicated, although users may initially need to locate their browser for the program.

Best for.../ Bottom-Line
This encyclopedia is beautifully written and organized. Graphics are crisp and clear, and the content - when it addresses the topic - is consistently detailed and well-written. Accessing information is simple and straight-forward. Encarta is a serious reference tool that is well-suited for a high school student or beyond; younger users may find the writing level difficult to comprehend at times.

See also the Summary Rating Table for comparisons with other CD Encyclopedia software titles, and the SuperKids Buyers Guide for current market prices of the PC and Mac versions.


PC

Macintosh
Operating System
Win95; Windows NT
System 7.1 or later
CPU Type and Speed
486DX/50 or faster
68030/25 or later; PowerMac
Hard Drive Space
30 MB
+ 5MB for Research Organizer + 4 MB for Yearbook
43 MB
Memory (RAM)
8 MB for Win95; 16 MB for Windows NT
8 MB for System 7.1; 16 MB for system 7.5 or later
Graphics
SVGA 256-color 640x480; local-bus video with 1MB or more video memory
25-color monitor supporting 640x480 or greater resolution
CD-ROM Speed
2X or faster
2X or faster
Audio
Windows-compatible audio board and speakers


Other Needs
optional - modem, Internet access, 4 MB additional memory for Yearbook, Web Links, updates
optional - modem, Internet access, 4 MB additional memory for Yearbook, Web Links, updates
return to top of page
---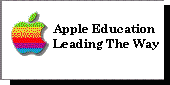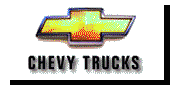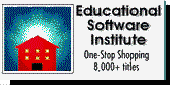 ---

Reviews / Contents / Sponsors / Help


Questions or comments regarding this service? webmaster@superkids.com

Copyright © 1997 Knowledge Share LLC. All rights reserved.