Ahh - beautiful waterfalls, giant redwoods and rocky mountains set against a clear blue sky... Can you picture it?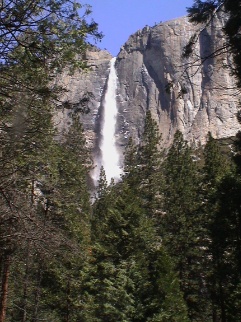 A classic shot of Yosemite Falls from the valley floor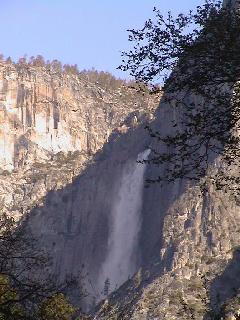 Upper Yosemite Falls, from the Ahwahnee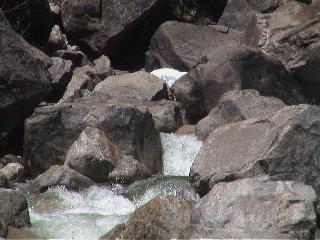 Some of the water at the base of Yosemite Falls, after dropping 2425 feet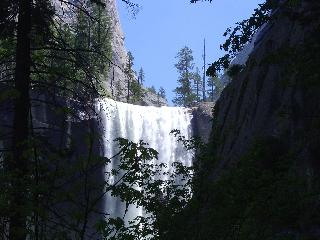 Vernal Falls, after a short hike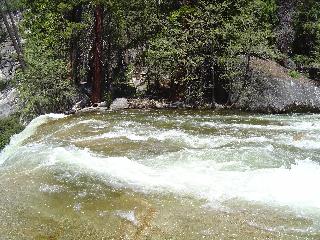 The top of Vernal Falls, after a longer hike!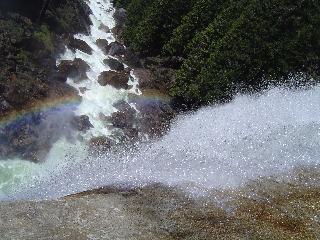 A rainbow formed by water going over Vernal Falls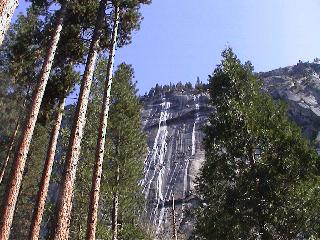 Opportunistic falls springing from the cliffs (when water levels are high enough) provide a cooling breeze and a soothing sound.