free newsletter!

tell a friend!

contests

software
reviews
bestseller list
price survey
what's new
product support
search

educational tools
ask a scientist
math worksheets
vocabulary builders
hangman
iPhone/iPad apps
logic games
brain food

educational insights

feature articles

marketplace
iPhone/iPad apps
reading corner
movie corner

SuperKids home
about SuperKids
advertise!
humor
links
help


* * *

Promotions




* * *



all reviews > > > girls software
Disney's Beauty and the Beast Magical Ballroom

Disney Interactive

Ages 5 and up
Rating Scale
5 = great, 1 = poor
Educational Value
3.0
Kid Appeal
4.0
Ease of Use
3.5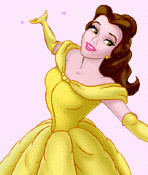 System Requirements

PC / Mac Price Survey

Product Support

Continuing with the princess theme Disney created with the Princess Fashion Boutique, this program invites users to join Belle, Lumiere, Cogsworth, Mrs. Potts and Chip in their enchanted castle where a surprise party is being planned honoring the Beast.

Users can select Belle's outfit, and the musical instruments, decorations and dance steps that will be used in a ballroom dance; help Mrs. Potts and Chip prepare a festive meal; work with Cogsworth and Lumiere to deduce the location of the key to the West Wing, and assist Belle in creating beautiful artwork and party invitations. These tasks completed, the festivities can begin!

The educational benefits provided by Magical Ballroom include creativity, deductive reasoning, and hand-eye coordination. In addition, the program provides young girls with a pleasurable experience with the computer that may translate into a love of computers and technology in general.

Although our testers did not give this program the highest possible scores, they did find it pleasant and attractive. The graphics and animation are top-notch, and the familiar characters entertaining. The program offers the same aura of beauty and enchantment that made the Disney movie so likable. "I always love to see Belle and the Beast dance in the ballroom," was one young user's comment.

The activities themselves, although not original, are quite enjoyable. Each is accompanied by lively banter and complete instructions provided by the characters themselves. Despite this, our testers suggested that the program could be improved with more story accompaniment.

The actual surprise party cannot be experienced until all activities have been completed, a fact that can be frustrating for young users who might be having difficulty attaining completion. This is not due to lengthy game-play, but rather to the challenges imposed by the fast twitch "Teatime Table" activity.

Beauty and the Beast Magical Ballroom installs and runs without difficulty. It is worthwhile to note that users can bypass between-activity character dialog at any time by hitting the spacebar.

The program itself offers complete instructions for every activity, as does the included User's Guide. These instructions can, however, be too lengthy and tedious for young users to comprehend. Young girls who tackle the program without parental guidance are likely to enjoy the program but benefit fully from all it has to offer.

Best for... / Bottom-Line


Beauty and the Beast Magical Ballroom offers the same enchanting theme and endearing characters we loved in the Disney feature animation. Its creativity and problem solving activities, although difficult for young users, are well-planned and enjoyable. Our testers would have liked a more developed storyline however.
See SuperKids' comparisons with other girls software titles, and the Buyers Guide for current market prices of the PC and Mac versions.
PC: Windows 95/98, 166MHz or faster cpu, 60 MB hard drive space, 32 MB RAM, 16-bit DirectX-compatible 2 MB video card, 8x or faster CD-ROM, 16-bit DirectX-compatible sound card.

Mac: System 8.1 through 9.0, 233 MHz or faster cpu, 60 MB hard drive space, 32 MB RAM, Thousand of millions of colors video, 8x or faster CD-ROM.

Reviewed on:

Pentium550 with 128MB and 12XCD
return to top of page
---


Questions or comments regarding this site? webmaster@superkids.com
Copyright © 1998-2023 Knowledge Share LLC. All rights reserved. Privacy Policy