free newsletter!

tell a friend!

contests

software
reviews
bestseller list
price survey
what's new
product support
search

educational tools
ask a scientist
math worksheets
vocabulary builders
hangman
iPhone/iPad apps
logic games
brain food

educational insights

feature articles

marketplace
iPhone/iPad apps
reading corner
movie corner

SuperKids home
about SuperKids
advertise!
humor
links
help


* * *

Promotions




* * *



all reviews > > > girls software
Barbie Sticker Designer

Mattel Media

Ages 5 and up
Rating Scale
5 = great, 1 = poor
Educational Value
4.0
Kid Appeal
4.5
Ease of Use
4.0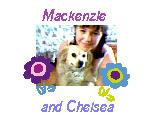 System Requirements

PC Price Survey

Product Support

With this simple sticker-making program, girls can create and print 'clip-art' type stickers, or upload photos taken with Barbie Digital Camera to make stickers out of their own photographic attempts. In either case, the result is both enjoyable and impressive: personalized stickers!

From the main screen, girls can choose to visit the Photo Studio, the Design Studio, or the Screen and Print Studio. If they own a digital camera, users might decide to begin in the Photo Studio. There, they can snap away, uploading photos to the computer screen to save or trash. Next stop is a visit to the Design Studio, where creative juices can really begin to flow. After choosing a sticker shape and background, girls customize their designs with photos of Barbie and her friends, text messages, or girl-friendly accessories. Items can be rotated, resized or removed. Photos imported from the Photo Studio can be transformed in the Image Editor, and added to stickers with impressive results. Finally, stickers can be saved, printed, exported, or made into computer screen savers.

In addition to expressing their creativity, users can learn simple image-editing techniques that can be transferred to more sophisticated photo editing programs.

Although this is just one of many available sticker programs, it is unquestionably one of the best. The backgrounds, accessories (and Barbies!) are surefire pleasers. Photos and/or other images can be added to sticker creations with ease. In addition to uploaded digital camera photos, girls can add images imported from other favorite programs, downloaded from the web, even scanned from their favorite magazines. "It was easy to add my own photos to my stickers," was the comment of one of our 6th grade testers, "and fun!"

Barbie Sticker Designer installed without any difficulty on our test machine. The User Guide explains each of the programs many functions and is recommended reading prior to using the program.

Best for... / Bottom-Line


It's creative, it's fun, and it may even teach some transferable (and desirable) computer skills. With or without a digital camera, this program won't disappoint.
See SuperKids' comparisons with other girls software titles, and the Buyers Guide for current market prices of this PC-only program.
PC: Windows 95 and 98, Multimedia PC Pentium 90MHz or faster cpu, 13.5 MB hard drive space, 16 MB RAM, Video card capable of 16-bit graphics (2MB Video RAM required), Quad-speed or faster CD-ROM, 16-bit Sound Blaster or 100% compatible sound card.

Reviewed on:

Pentium166 with 24MB and 12XCD
return to top of page
---


Questions or comments regarding this site? webmaster@superkids.com
Copyright © 1998-2023 Knowledge Share LLC. All rights reserved. Privacy Policy