free newsletter!

tell a friend!

contests

software
reviews
bestseller list
price survey
what's new
product support
search

educational tools
ask a scientist
math worksheets
vocabulary builders
hangman
iPhone/iPad apps
logic games
brain food

educational insights

feature articles

marketplace
iPhone/iPad apps
reading corner
movie corner

SuperKids home
about SuperKids
advertise!
humor
links
help


* * *

Promotions




* * *



all reviews > > > science software
Thinkin' Science

Edmark

Ages 6 to 8
Rating Scale
5 = great, 1 = poor
Educational Value
4.5
Kid Appeal
4.2
Ease of Use
4.0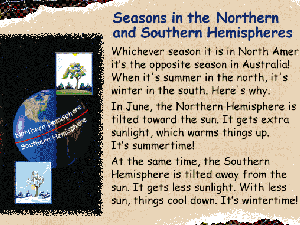 System Requirements

PC / Mac Price Survey

Product Support

Thinkin' Science provides an informative elementary-science resource for young students. It examines everything from familiar life science, to earth science, to physical science. Users study animals by viewing their characteristics and habitats, discover how sunlight and the Earth's rotation interact and with what results, and experiment with pendulums, levers and catapults, and the physical phenomenon that effect them.

Aiding students in their learning endeavors are 'Science Scouts,' marginally attractive characters who provide helpful feedback throughout the program. Activities involve experimentation, memory and deduction games; and tools are provided to help students with each activity. Information is easily accessed from the "Science Web" to help children succeed with these activities, keeping the frustration level low, while numerous ability levels allow students to continually advance to more difficult challenges. As users successfully complete activities, they are rewarded with printable 'treasures,' including puzzles, mazes and games.

Thinkin' Science focuses on simple concepts that tie science and its pursuit to the world around us. Learning is achieved passively, by reviewing the fact-filled "Science Web," and actively, by investigating explore environments that provide hands-on observations to solidify students' understanding of a specific topic, and undertaking challenging activities that test burgeoning knowledge and comprehension.

SuperKids' reviewers, young and old, enjoyed this informative program. They raved about the "Fun Physics" section, in which the user learns about important concepts in the physics of motion by manipulating virtual balls, ramps, catapults, pendulums and more. The animal tracks section was another favorite, "We do this in school," was a frequent comment.

Program navigation is straightforward. The only difficulty our reviewers reported involved accessing a particular activity, or 'science challenge'. The user is presented with a radar screen on which signals are sent by the Science Scouts. These signals move around among five circles on the screen, each circle representing a different challenge. Just as students found a challenge that interested them, the signals switched, meaning that challenge was no longer available. Not only did this frustrate our young reviewers, but it proved a strong disincentive for overall program use.

Best for... / Bottom-Line


Thinkin' Science is best suited for a child with at least some interest in science, and/or the world around us.
See SuperKids' comparisons with other science software titles, and the Buyers Guide for current market prices of the PC and Mac versions.
PC: Windows 3.1; Win95, 486/33 or faster cpu, 5 MB free hard drive space, 8 MB RAM, 640x480, 256 color display, 2X or faster CD-ROM, Windows-compatible sound card

Mac: System 7.0.1 or higher or higher, 68030/25 or faster cpu, 8 MB (16 MB for PowerPC) RAM, 640x480, 256 color display, 2X or faster CD-ROM

Reviewed on:

PowerMac 6400/200 with 32MB and 8XCD
Pentium166 with 24MB and 12XCD
return to top of page
---


Questions or comments regarding this site? webmaster@superkids.com
Copyright © 1998-2023 Knowledge Share LLC. All rights reserved. Privacy Policy