free newsletter!

tell a friend!

contests

software
reviews
bestseller list
price survey
what's new
product support
search

educational tools
ask a scientist
math worksheets
vocabulary builders
hangman
iPhone/iPad apps
logic games
brain food

educational insights

feature articles

marketplace
iPhone/iPad apps
reading corner
movie corner

SuperKids home
about SuperKids
advertise!
humor
links
help


* * *

Promotions




* * *



all reviews > > > preschool software
JumpStart Preschool

Knowledge Adventure

Ages 2 to 4
Rating Scale
5 = great, 1 = poor
Educational Value
4.5
Kid Appeal
4.5
Ease of Use
5.0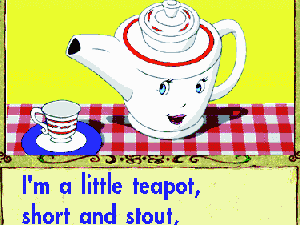 System Requirements

PC / Mac Price Survey

Product Support

In this bright and colorful preschool program, kids explore a magical schoolhouse alongside a troop of cheerful animal characters. Each of these enthusiastic new friends has a favorite activity to share, from connect the dots, to hide and seek, to 'color' bowling. Children can choose to bake lucious (virtual) treats, or tap their feet to the tunes of a player-piano.

Successfully completed activities earn the user tickets to ride the magical train. This train's destinations are fun-filled kingdoms, where song, music and dance prevail. After visiting each of the kingdoms, a stamp appears in the child's passport, a reminder of the reward earned for a job well-done.

Jump Start Preschool includes ten skill-based activities that focus on colors, shapes, letters, numbers, quantities, counting, pre-reading, phonics and letter sounds, listening skills, sequencing, similarities and differences and music. In addition to these skills, the animated magical kingdoms touch on seasons, animals, day and night, the calendar and measurement.

Activities are simple and age-appropriate, with 3 difficulty levels to allow for user advancement. If a child is stuck on a particular skill, and fails to complete an activity correctly, the tutorial option automatically opens on-screen providing a narrated explanation of the difficult concept. In addition, complete information concerning the child's use history and success rate is available in the "Progress Report."

The activities included in this program are learning based, age-appropriate, and well-done. They are not, however, what makes this program a standout. It is the magical kingdoms visited as rewards that appeal to young learners and make them clamor for more. These worlds feature catchy tunes, familiar themes and adorable animations. Best of all, they actually teach as they entertain. "My 2 year-old is enchanted by the Color World," was one SuperKids reviewer's observation. "The song is so cute, I even find myself singing along!" Another parent reported: "We rush through the activities to earn train tickets. Then it's off to another 'tune' land."

This program installs without a hitch on Windows 95. Although program navigation is quite simple, young learners will need some parent help with many of the activities.

Best for... / Bottom-Line


Cute characters, amusing activities, and magical worlds filled with music and song make this program a winner in the preschool software category.
PC: Windows 95, Windows 98, 486DX2/66 MHz or faster cpu, 15 MB hard drive space, 16 MB RAM, SVGA 256-color graphics adapter, Quad-speed or faster CD-ROM, MPC-compatible sound card.

Mac: System 7.5 or higher, PowerPC processor, 16 MB RAM, 256-color graphics capability, Quad-speed or faster CD-ROM.

Reviewed on:

PowerMac 6400/200 with 32MB and 8XCD
Pentium166 with 24MB and 12XCD
return to top of page
---


Questions or comments regarding this site? webmaster@superkids.com
Copyright © 1998-2022 Knowledge Share LLC. All rights reserved. Privacy Policy