free newsletter!

tell a friend!

contests

software
reviews
bestseller list
price survey
what's new
product support
search

educational tools
ask a scientist
math worksheets
vocabulary builders
hangman
iPhone/iPad apps
logic games
brain food

educational insights

feature articles

marketplace
iPhone/iPad apps
reading corner
movie corner

SuperKids home
about SuperKids
advertise!
humor
links
help


* * *

Promotions




* * *



all reviews > > > 1st Grade software
Fisher-Price Ready for School 1st Grade

Davidson

Ages 5 to 7
Rating Scale
5 = great, 1 = poor
Educational Value
4.5
Kid Appeal
4.3
Ease of Use
4.3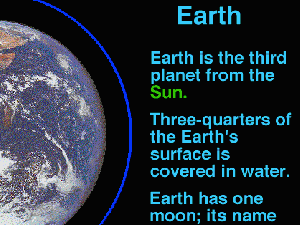 System Requirements

PC / Mac Price Survey

Product Support

The Fisher-Price Ready for School 1st Grade 2-CD set includes entertaining skill-building activities, a printed activity book, and a story-making program.

Gregory Woodpecker is this multisubject program's host and tour guide. He invites the user into an enchanted forest to build and decorate a unique treehouse, and then fill it with souvenirs collected while visiting neighboring abodes. A multitude of helpful forest friends inhabit these treehouses, each eager to explore and share knowledge.

Early-learning skills appear in attractive real-world contexts, including everything from music, as kids literally 'play' an animal band, to science, where they watch animated videos of a Venus Fly Trap capturing her prey. A trip to the virtual toy store finds users purchasing items with carefully counted coins, while the Acorn Arcade fine-tunes phonics and reading skills.

As the child masters Ready for 1st Grade's many grade-appropriate skills, s/he can move on to the second CD which is an entirely separate program called Kid Works Deluxe. This kid-friendly word-processing program encourages children to write and publish their own multimedia stories. Users choose to illustrate or add text to each page, creating their own original drawings and words, or using stickers, story ideas and sound effects provided by the program. Once completed the stories can be printed or read aloud utilizing text-to-voice technology.

Ready for School 1st Grade tackles important 1st Grade skills: phonics, reading, vocabulary building, addition and subtraction, science, writing, telling time, maps and directions, art, music and sequencing.

Each of the many treehouse locations focuses on at least one of these areas, with drills, and to a lesser extent, instructional material. The most in-depth teaching activity is the science exploratorium, which includes sections on estimation, the solar system, and life sciences. Children learn about animals, rocks and minerals, plants, and the solar system. Our testers especially enjoyed a virtual experiment which challenged them to observe the change in leaf and petal color that takes place when carnations are soaked in colored water.

A skills matrix can be accessed from the main screen that includes a typical 1st grade curriculum and the Ready for School activities that correspond to each essential skill. Three levels of difficulty can be manually adjusted or set on auto, allowing the computer to automatically adjust according to the user's ability.

The treehouse theme was well-liked by our kid testers. They enjoyed building and decorating their own treehouses, and were pleased with the way that rewards earned about the forest were incorporated into their interior decor.

As with most programs, reviewers had their lists of hits and misses. Winners included the science section and the reading comprehension activity. Kids also enjoyed the early geometry section which had them using a geoboard, something they had only recently become familiar with through their classrooms. The addition and subtraction activity, purchasing toys at Buster Bear's store, was the least enthusiastically received of the activities.

Without exception, reviewers raved about the bonus Kid Works Deluxe program. "My child loved the idea that she was making her own book," was one parent's comment. "She made everyone in the family their own personal story."

Best for... / Bottom-Line


This is a good solid early-learning program, just right for the growing and motivated 1st grader.
PC: Windows 3.1, Windows 95, 66MHz 486 or faster cpu, 8 MB RAM, 256-color Super VGA graphics, Double-speed or faster CD-ROM, Windows-compatible sound card

Mac: System 7.1 or higher, 68040 faster cpu, 12 MB RAM (6 MB free), 13" monitor with 256 colors display, Double-speed or faster CD-ROM

Reviewed on:

PowerMac 6400/200 with 32MB and 8XCD
Pentium166 with 24MB and 12XCD
return to top of page
---


Questions or comments regarding this site? webmaster@superkids.com
Copyright © 1998-2023 Knowledge Share LLC. All rights reserved. Privacy Policy