MECC's BodyScope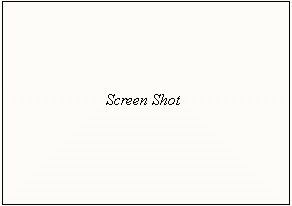 Reviewed on:
Mac LCIII w/8MB,
PowerMac 6100/60 w/8MB

Unlike the other titles in this set of reviews, MECC's BodyScope is designed for -- and targeted at -- schools. SuperKids wanted to see how it would stack up against some of the titles more explicitly focused on the home market. The answer? Not bad.

Installation on the Mac was uneventful, simply requiring the sequential insertion and removal of 3 floppy discs. Once installed, a mouse click launched the program. No different from the home software programs.

Once launched, however, the user finds himself viewing a textbook-like graphic of the human body. The program claims to help its users learn about the basic systems (e.g. skeletal, muscular, nervous) and regions of the body. And it certainly does cover this material. After working with BodyScope, children (and their parents!) should be able to identify the names of many of the human body's components.

BodyScope is targeted at grades 3-8. Our reviewers, ranged 6 to 15, felt this was correct. The younger children needed reading and explanatory help, while the older children who had already had biology in school were a bit beyond much of the material.

Is it as fun as the other titles? Our reviewers felt that this is where BodyScope looked more like an academic piece of software. Although it does have a number of interactive activities, like reassembling a skeleton, and some puzzles, these are minor features. BodyScope is solid, not glitzy. Should you consider it for use at home? Yes, especially for children with a budding interest in the human body, or as an at-home supplement for someone studying the subject in school.