ADAM Software: Nine Month Miracle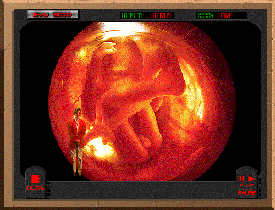 Reviewed on:
Pentium PC w/8Mb and 2XCD

Interest / Appeal
We expected our kids to say things like, "I knew that already" when we went through the Nine Month Miracle with them. But we were pleasantly surprised when they instead said, "I didn't know that," and "Can we see that again?" This title provided a great deal of additional insight for our reviewers, even though they all claimed to have had some formal coursework on the subject in school. Several mentioned that some of the video sequences were similar to what they had seen on educational videos, and on a PBS TV program.

Educational Value
All the kids indicated that they had learned a great deal from the software, even though we chose to limit what different age groups saw within the program.