Buyers Guide for current market prices of the PC and Mac versions.
Reviewed on: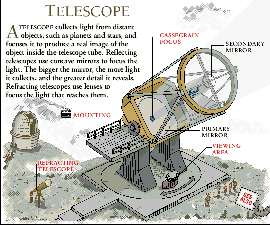 PowerMac 6100/60 with 24MB and 2XCD
Pentium90 with 16MB and 2XCD


Content
This software has its origin in David Macaulay's bestselling book about machines -- but takes it one step further, making it easier to use, more in-depth, and a lot more fun. It does this through the use of numerous hot links, engaging animation and a worthwhile connection to a special section of DK Multimedia's web site, Mammoth.net. All of this machine-mania is brought to you by the video image of David Macaulay himself, with the help of his amusing sidekick, a woolly mammoth.

For those who are unfamiliar with the original The Way Things Work, it is a captivating technology textbook, a manual of the workings of all kinds of machines for those who want to understand how things work but lack technical expertise. The software version is organized slightly differently, but seems to contain everything found in the book, in a much less unwieldy fashion.

The program is built around an A-Z guide which covers recognizable machines ranging from Airliner Wings to Zippers. Each machine is illustrated with stills and cutaways as well as animation, and some have audio captioning. A glossary providing definitions of terminology used in each machine's description is accessed with a mouse click. The user can also click on "Principles" for an explanation of the scientific principles behind each machine, "History" for an overview of the machine's invention including a technology time-line illustrating its place in history, and "Inventors" to learn more about the advent of the machine and its inventor.

Ease of Install/Use
The Way Things Work 2.0 is simple to install provided your computer meets the system requirements. For Macintosh users it can be run directly from the CD or installed on the hard disk. QuickTime may also need to be installed or updated.

Methodology
The Way Things Work 2.0 is an excellent informational resource for those who are interested in technology but find it intimidating. It creates a world of discovery in which even the least mechanical person can view and understand the complexities of the technology we all use everyday. It is not, however, an activity program, nor is it a fix-it manual.

Proxy Parent Value
This software requires fairly advanced reading ability, and could be improved upon if it included more audio narrative. As a result, it is not for the non- or early-reader, although a younger child may enjoy exploring the program with a parent or caregiver. The older, advanced reader may benefit from hours of exploration, discovery and valuable learning from this program, but may prefer to use the program as a reference source. One of our 13 year-old reviewers noted that he thought it would be a useful reference source for writing reports, but that "it was like reading an encyclopedia." We didn't find it anywhere near that dry - but then, we're not 13 anymore.

Best for. . . .
This program is stimulating for anyone with an inquisitive mind and a desire to understand more about technology. It is the ideal resource for those moments when a child (or adult) asks "How does that work?"

Bottom-Line
The Way Things Work 2.0 is a compelling resource that provides interesting information in a fun way. It not only improves the user's knowledge of technological fundamentals, but increases awareness of the machines upon which we rely.


Also see SuperKids':