---
---






Microscope Nature Explorer
by New Media Schoolhouse
For Ages 9 - up


See also the Summary Rating Table for comparisons of other Science Software titles.

Reviewed on:
PowerMac 6100/60 8MB and a 2XCD; and
Performa 430 4MB, and 2XCD



Content
Microscope Nature Explorer provides a textbook-like introduction to what a beginning nature explorer could see under a microscope. Thirty five specimens from four environments, Rocks, Air, Pond, or Grass/Trees are available. Unfortunately, most, if not all of the images are idealized illustrations of what would be seen under a microscope, rather than actual images. A text box describing the specimen appears with each view.

Ease of Install / Use
Microscope Nature Explorer is simple to install and use without reading the manual.

Methodology
Microscope Nature Explorer provides valuable information about each specimen, but in the words of a teacher reviewer, "When information is simply told to the user, it is of far less value than when information is discovered." The program does not give the user the opportunity to explore options and come to a conclusion. Instead, information is presented in a factual and dry manner. "This title needs more interaction," advised a parent reviewer. We agree. Even something as simple as the ability to change magnification or lighting levels, would be helpful.

Proxy Parent Value
Most of our kids reviewers initially enjoyed Microscope Nature Explorer as an independent activity. However, once they had covered all of the specimens, theylost interest with the program. "There is not enough depth or interaction to give it long-lasting appeal," one parent noted.

Best for...
The packaging of Microscope Nature Explorer suggests that ages nine and up will enjoy it. Our teacher reviewers felt it was most appropriate for ages nine and ten. Kids who are interested in microscopic organisms and microscopes will like the program, as well as kids who are interested in science in general.

Bottom-Line
Microscope Nature Explorer has a great concept, but needs to take it farther to be a really useful educational resource.

See also the:
Summary Rating Table for Science Software



| | | |
| --- | --- | --- |
| | PC | Macintosh |
| Operating System | | System 7.0 or later |
| CPU Type and Speed | | Performa or better |
| Hard Drive Space | | n/a |
| Memory (RAM) | | 4 MB |
| Graphics | | 256 color monitor |
| CD-ROM Speed | | 2x recommended |
| Audio | | standard |
| Other Needs | | n/a |
return to top of page
---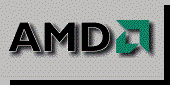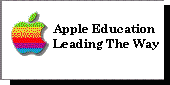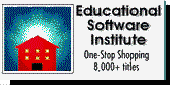 ---

Reviews / Contents / Sponsors / Help


Questions or comments regarding this service? webmaster@superkids.com

Copyright © 1996 Knowledge Share LLC All rights reserved.