---





Ready to Read with Pooh
from Disney
For Ages 3 to 6
Reviewed on: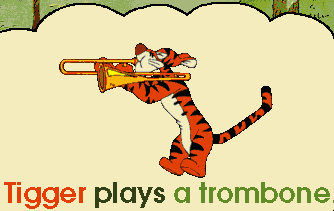 Macintosh Performa 6400/200 with 32MB and 8XCD
Pentium90 with 24MB and a 2XCD


Description
Ready to Read with Pooh provides a friendly and familar environment for pre- and beginning readers to learn the alphablet, phonics, and other early reading essentials. Begining with an animation worthy of Saturday morning television, narrator Pooh takes young users to the 3 corners of the 100 Acre Woods where his friends introduce them to nine activities which teach basic reading skills. These range from correctly ordering the letters of the alphabet, to learning to print the letters by connecting dots, to solving detective problems with Tigger. Each activity offers 3 levels of difficulty; success at the lower levels is followed by an offer to play again at the same level, or move on to the next higher level.

Ease of Install / Use
Ready to Read ran direct from the CD on our reviewers' test Macintosh machines - no installation required. Installation was straight-forward on our PC's, as well.

Navigation within the program is simple - just click and explore to encounter amusing characters or activities. Unfortunately, a number of our reviewers reported that this simplicity initially puzzled them because they were looking for a more structured learning path. For the most part, all but the youngest children (and their parents) were able to get over this hurdle without any major difficulty.

Educational Value
Ready to Read with Pooh teaches fundamental reading basics. The activities allow users to make associations between images, sounds, and spelling. Upper and lower case letters, rhyme, sentence structure, and comprehension are all explored in an entertaining fashion.

Kid Appeal
If your child likes Winnie the Pooh, be it in book, video, or TV form, this program should be a hit. The characters' side comments are sometimes time consuming, but even our 6 year-old testers found them amusing. Young reviewers loved receiving rewards when they correctly completed an activity. In addition, they ejoyed interacting with Pooh -- Pooh talks directly to the user, creating a friendship between the two by placing the user in Pooh's imaginary world. This kept our child reviewers interested in the activities while they learned valuable basic reading skills.

Best for.../ Bottom-Line
Ready to Read is best for a child ready to be exposed to the fundamental building blocks of reading: character recognition, associating sounds with letters, and words with objects. You should plan on working with young children when they are new to the program, because its click and explore design means only a limited amount of spoken navigational instruction is provided.


See also the Summary Rating Table for comparisons with other Reading software titles, the SuperKids Buyers Guide for current market prices of PC and Mac versions.

| | | |
| --- | --- | --- |
| | PC | Macintosh |
| Operating System | Windows 3.1, Win95 | System 7.1 or later |
| CPU Type and Speed | 486/66 or faster | 68040 or faster |
| Hard Drive Space | 10 MB | 10 MB |
| Memory (RAM) | 8 MB | 8 MB (16 MB PowerMac) |
| Graphics | 256 color VESA, PCI or other local bus | 256 color video display |
| CD-ROM Speed | 2X | 2X |
| Audio | 8 bit sound card | |
| Other Needs | mouse | |
return to top of page
---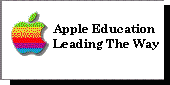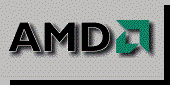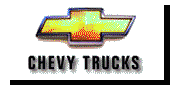 ---

Buyers Guide / Reviews / Contents / Sponsors / Help


Questions or comments regarding this service? webmaster@superkids.com

Copyright © 1997 Knowledge Share LLC All rights reserved.