---





Mathematics StudyWorks!
from MathSoft
For Ages 15 and up
See also the Summary Rating Table for comparisons with other Math software titles, the SuperKids Buyers Guide for current market prices of PC and Mac versions, and previous SuperKids reviews of Math software I and II.
Reviewed on: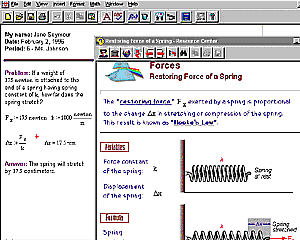 Performa 6400/200 with 32MB and 8XCD
Pentium90 with 24MB and a 2XCD


Description
At first glance this program might appear to be a "primo" mathematics tutorial - the ideal way to learn math fundamentals. It is not. Hailed on its packaging as "The Complete Mathematics Tool for High School & College Students," StudyWorks is just that. It is a tool meant to compliment rather than replace traditional mathematics coursework. With that goal in mind, this program has the ability to build upon the student's subject knowledge while also allowing the user to create sophisticated looking homework and reports.

StudyWorks' main window works much like a word processing program. In this section the user creates worksheets and reports. Unlike in word processing programs, mathematical equations are recognized as such, and can not only be noted in the appropriate manner, but solved as well.

A second section, called the Resource Center, contains a library which includes hundreds of reference formulas and equations covering algebra, geometry, pre-calculus and calculus. These formulas and equations can be copied and inserted onto the user's worksheet, to be subsequently manipulated and solved. The Math Palette is much like a calculator, with buttons that perform the common arithmetic, algebraic, and trigonometric functions. Special buttons open up further calculating aids, including palettes for Graphs, Inequalities, Arrays and Matrices, Calculus and Greek Letters.

StudyWorks also provides on-line help and discussion. In addition to basic support and information, the web site includes a Collaboratory , where students can exchange ideas and collaborate on difficult or intriguing problems. A variety of mathematical topics are discussed, via e-mail, and specific information and answers can be obtained from the 'Collaboratory Administrator' as well as other interested students.

Ease of Install / Use
Reviewers reported that it was difficult for them to find the serial number that is required to begin set-up. (It's inside the front cover of the manual).

The program thoughtfully includes an uninstall icon. But beware! One our reviewers reported than when she deleted the app using the uninstall shield, it deleted her pre-existing TCP/IP settings (i.e her Internet network software) and she lost all outside world access!

Educational Value
Learning and strengthening of math principles is encouraged through the study of examples and exploration of the program. In-depth support is provided, with a resource area that is comprehensive and easy to use, as well as the more personal, on-line aid. One student reviewer commented that the graphics make the program work for him. He says, "Some people learn by visualizing. . .(the graphics) help students better grasp the concept of a certain formula or graph."

Kid Appeal
Kid appeal is a difficult concept to apply to this tool-centric program. For a math student who needs to prepare reports or papers using mathematical notation, this is an appealing program. For all other users, with the exception of math teachers who might find this to be very useful, the program makes no attempt to draw the user in.

Best for... / Bottom-Line
This program will work for the motivated math student who enjoys and is comfortable with the computer. It requires a firm grasp on the subject matter, and is not recommended as a remedial program for students having difficulties in math. StudyWorks does not do the work, it simply makes readily available a multitude of resources-in effect replacing the calculator, math book, pencil and paper. Homework prepared by our student reviewers with the aid of this program was, without a doubt, exceptional in appearance.


See also the Summary Rating Table for comparisons with other Math software titles, the SuperKids Buyers Guide for current market prices of PC and Mac versions, and previous SuperKids reviews of Math software I and II.

| | | |
| --- | --- | --- |
| | PC | Macintosh |
| Operating System | Windows 3.1, Win95 | System 7.1 or later |
| CPU Type and Speed | 486 or faster | 68040 or faster |
| Hard Drive Space | 14 MB | 16 MB |
| Memory (RAM) | 8 MB | 8 MB |
| Graphics | SVGA color monitor | color monitor |
| CD-ROM Speed | 2X | 2X |
| Audio | sound card for video tour | |
| Other Needs | printer recommended | printer recommended |
return to top of page
---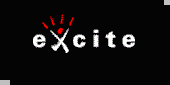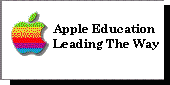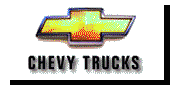 ---

Reviews / Contents / Sponsors / Help


Questions or comments regarding this service? webmaster@superkids.com

Copyright © 1997 Knowledge Share LLC All rights reserved.