Buyers Guide for current market prices of the PC and Mac versions.
Reviewed on: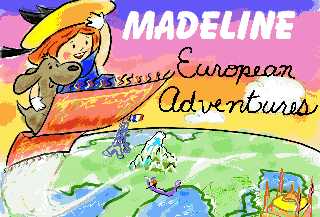 PowerMac 6100/60 with 24MB and 2XCD
Pentium90 with 16MB and 2XCD


This software title is as charming as its beloved French heroine. Any child who has enjoyed the Madeline books and videos is sure to love Madeline's European Adventure.

And what an adventure it is. The game takes the player on a journey—a quest of sorts. Madeline must recover a magic lantern and its genie that was stolen from her at the outset of the story. To do so, she must travel from France to Switzerland, Italy, and finally to Turkey. In each of these countries she must accomplish certain tasks to advance.

Each country is depicted in a variety of settings that gives the user a friendly feel for the country and its environs. The settings are engagingly animated, with a variety of creative and endearing characters ranging from a lonely Turkish sultan, to a chocolate-loving chef.

As Madeline and her dog Genevieve, who is lovable despite her comical fleas, pursue their travels, Madeline gets her passport stamped in each country. She also makes purchases, exchanges her currency for the local scrip, and sends a postcard (which can be decorated by the player) home to Miss Clavell.

Madeline has many tasks to complete, each one challenging but not so difficult as to become frustrating. She can move between scenes in each city, but cannot (and need not) return to a previously visited city. Winged friends help Madeline when she seems to reach a stalemate. Her tasks include problem-solving activities such as rearranging pictures to show appropriate time progressions, matching like-objects and completing puzzles. Additionally, the user can choose to exit the main branch of the game at any time to pursue other activities that range from simple coloring-book type play, to word games, to geography lessons. Each activity provides a pleasant play-alternative. Each correct response to game questions is rewarded with an ovation, first in French, then in English.

Ease of Install/Use
Installation on a PC was simple and trouble-free.

Although the game could be played without consulting the "user's guide", it is helpful, especially for the parent who wants to understand the game-play quickly and easily in order to help a younger child. It gives copious hints, basically spelling out the entire game for the user.

Methodology
Madeline is yet another title that follows the model in which the hero/heroine must overcome various obstacles, using tools collected along the way. Problem solving skills are exercised throughout the program. For example, at one point Madeline must travel up a mountain in the Swiss Alps to consult the hermit who lives there. He is willing to help her only if she can first obtain for him a music box that plays "Pop Goes the Weasel". Madeline and Genevieve don skis, shoosh back to town and visit a delightful music box store, filled with animated boxes, amongst which they must find one that plays the desired tune.

In addition to the problem-solving skills honed by this program, there are subtle lessons in everything from fine motor skills to letter recognition and spelling to introduction to French and Spanish. In each instance the instruction is given in a refreshingly discreet and enjoyable fashion. "My 6 year-old can even speak French now." was the comment of one reviewer.

Proxy Parent Value
Proxy parent value is SuperKids' measure of a program's ability to capture and hold a child's attention. From start to finish this game is as captivating as it is endearing. Although a younger child may require some assistance, all will want to come back to this story again and again. The story is well thought through and reaches a satisfying conclusion; the characters are tried and true favorites; and the locales are intriguing and inspiring.

Best for. . . .
Because of the complexity of the problem-solving skills required to truly benefit from this program it is best suited to a user in the 7 to 10 year-old age range. Younger child would certainly find the story enchanting and have fun with some of the simpler aspects of the game, but would probably need help from a parent or other care-giver.

Bottom-Line
As a girls software contender, this is a real winner. Every aspect of the game from its animation and sound (the French accents are pleasingly euphonic) to the tale it weaves is delightful. Although it most appropriate for those on the older end of the age spectrum, parents will be surprised at how much they enjoy time spent with younger children on this endeavor.


See also the Summary Rating Table for comparisons with other Girls Software programs, and the SuperKids Buyers Guide for current market prices of PC and Mac versions.

| | | |
| --- | --- | --- |
| | PC | Macintosh |
| Operating System | Windows 3.1, Win95 | Info not available |
| CPU Type and Speed | 496/50 or faster | |
| Hard Drive Space | 4 MB | |
| Memory (RAM) | 8 MB | |
| Graphics | 256 color video card | |
| CD-ROM Speed | 2X | |
| Audio | Windows compatible sound card | |
| Other Needs | Mouse | |
return to top of page
---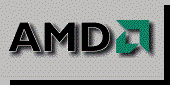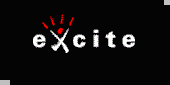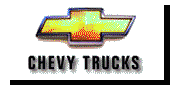 ---

Buyers Guide / Reviews / Contents / Sponsors / Help


Questions or comments regarding this service? webmaster@superkids.com

Copyright © 1997 Knowledge Share LLC All rights reserved.