---
---





Madeline Classroom Companion 1st and 2nd Grade
from Creative Wonders
For Ages 6 to 8
See also the Summary Rating Table for comparisons with other Girls Software programs, and the SuperKids Buyers Guide for current market prices of PC and Mac versions.
Reviewed on: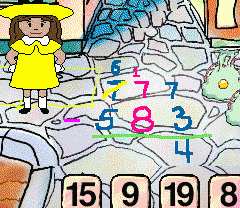 PowerMac 6100/60 with 24MB and 2XCD
Pentium90 with 16MB and 2XCD


Description
Madeline Classroom Companion is a two disk set designed to cover the basic skills required to master the nationally recommended 1st and 2nd grade curriculum guidelines. Similar in structure to other multidisciplinary skill-building programs, such as those in the "Jump Start" series, it includes a wide variety of activities at three skill levels. The program also includes a progress checker, which allows teachers and parents to check on the progress of every child using the program, and a sample package of 'Avery Kids' printer supplies that can be used in conjunction with the Art Studio section of the program with gratifying results.

Accompanied by our favorite french waif (Madeline) as guide, the user is entreated to enter and explore the many shops and businesses that line 'Main Street'. Contained within each location is an enjoyable activity that teaches and strengthens essential skills. Many of these activities can be experienced in English, Spanish or French, making the program challenging for older children who want to rehearse their foreign language abilities. Throughout the program, Madeline provides cheerful companionship in her inimitable manner, while offering helpful tips.

Ease of Install / Use
This program installed without difficulty on our reviewers Windows 95 and Macintosh platforms. Each disk requires its own unique installation.

The User's Guide included with the program is complete and helpful, although not entirely necessary as the program is quite intuitive.

Educational Value
Although there is a great amount of repetition within the individual sections of the program, it touches on an extremely wide variety of skills, enabling parents and teachers to evaluate areas that might need further explanation, while drilling and reinforcing these areas in the fully competent child. Fundamentals stressed in the program include simple and complex addition and subtraction; basic grammar; reading comprehension; counting money and making change; multiplication; spelling; science and geography; telling time; cultural awareness; and beginning French and Spanish. Our teacher reviewers were especially impressed with the clear manner in which math problems are presented and explained.

Kid Appeal
This program holds great appeal for motivated young students, especially those who enjoy post hours learning and playing school. Activities range from the basic and familiar, like sidewalk chalk addition and subtraction, and matching postcards images with their corresponding vocabulary words, to the exotic and new, like deducing the contents of a magicians box, and buying foreign stamps using virtual money.

SuperKids' kid reviewers were especially fond of the print activities -- admittedly not the most educational of the program's features, but a great potential reward. Unfortunately, the packets of sample products were immediately depleted, causing parents to hit the stationery stores in search of more supplies. They proved easy to find, and not overly expensive, and can also be ordered by phone at a number provided in the User's Guide.

Best for / Bottom-Line
Madeline Classroom Companion is recommended for the young student who wants or needs to practice basic skills. As with all programs that feature a well-known character, children who are acquainted with and fond of Madeline are most likely to enjoy the program.


See also the Summary Rating Table for comparisons with other Girls Software programs, and the SuperKids Buyers Guide for current market prices of PC and Mac versions.

| | | |
| --- | --- | --- |
| | PC | Macintosh |
| Operating System | Windows 3.1; Win95 | System 7.1 or later |
| CPU Type and Speed | 486/33 or faster | 68040/33 or faster |
| Hard Drive Space | 7 MB | 7 MB |
| Memory (RAM) | 8 MB | 8 MB; 16 MB PowerMac |
| Graphics | 640x480x256 color | 640x480x256 color |
| CD-ROM Speed | 2X | 2X |
| Audio | Windows compatible sound card | |
| Other Needs | mouse | mouse |
return to top of page
---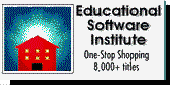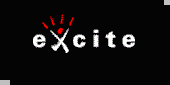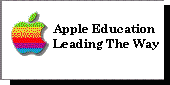 ---

Buyers Guide / Reviews / Contents / Sponsors / Help


Questions or comments regarding this service? webmaster@superkids.com

Copyright © 1997 Knowledge Share LLC All rights reserved.