---
---





Disney's Hercules Animated StoryBook
For Ages 3 to 9
See also the Summary Rating Table for comparisons with other interactive book titles, and the SuperKids Buyers Guide for current market prices of the PC and Mac versions.
Reviewed on: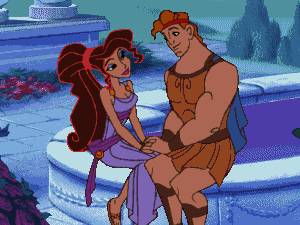 PowerMac 6400/200 with 32MB and 8XCD
Pentium166 with 32MB and 12XCD


Description
Hercules Animated StoryBook, although similar in format to previous titles in the Disney series, is disappointing in comparison. As in other animated storybook titles, the story has been considerably condensed in order to work as a software program. Although this is not a problem for children who have seen the Disney movie and are familiar with the story, reviewers who had not seen the movie prior to using the program initially expressed confusion concerning the details of the story, and were disappointed by its lack of cohesion. Upon further experimentation they reported that crucial details are imbedded in click-on visuals. Unfortunately this fact is not made clear in the user's manual or in the program itself.

As with other software programs of this genre, Hercules includes the Disney story told in a series of interactive scenes. Each scene features brief text, narrated by two jive-talking Muses. Screen animation and character dialog follow. At this point the screen becomes static and the user has the opportunity to explore, clicking on objects that cause the lightening bolt-medallion cursor to change. Five activities can be accessed, including a matching game; a checkers activity; maze game; a monster-creation activity; and our reviewers' favorite, a viewing of the night sky complete with constellation discovery and descriptions.

Also included in the program is a 'Sing-A-Long' section which includes three songs from the Hercules movie that can be enjoyed as sing-a-longs, or sung alone Karoke-style.

Ease of Install / Use
There were no difficulties in installing the program on our Mac or PC test machines. It should be noted, however, that this is a large program, requiring 30 MB of hard disk space.

The user's manual is extremely helpful in getting the most out of the program. It details the program's nuances and includes descriptions of each of the activities and the different ways that they can be accessed.

Educational Value
As with other interactive storybooks, much of the educational value of this program lies in the premise that children gain pre- and early reading comprehension skills from exposure to the written word. The fact that this story was somewhat difficult to follow, requiring a certain amount of investigative work to fill in the missing pieces of the text, detracts from its value as a reading-readiness tool.

A 'definitions' section of the program allows the user to click on select vocabulary terms to access a "Definition Poem" explaining the meaning of the word. In general the terms included in this section are useful and the definitions helpful. Activities included in the program are of questionable educational value, the exception being the night sky activity, a lovely addition which gives enough information to peak the inquisitive child's interest in astronomy.

Kid Appeal
In as much as kids are drawn to what they know and what they perceive as popular, Hercules Animated StoryBook is destined to be a success. The story is familiar, the characters handsome and the graphics excellent. Clicking on objects elicits fun responses, and in many cases different things happen when an object is clicked on repeatedly. Our kid reviewers especially enjoyed matching the Hydra's heads in the "Hydra Knock Out" activity.

In general, however, this program was not as well received as other interactive storybooks reviewed by SuperKids. "It didn't tell a very good story," was a common complaint. Parent reviewers complained that the rap-like narration provided by the Muses was difficult for younger reviewers to follow, and the activities lacked pizzazz.

Best for... / Bottom-Line
This is not the best of the interactive storybook titles. Perhaps the deficit lies in the Hercules story itself--not a favorite of our reviewers. In general, however, the program does contain plenty to entertain (and a little to educate) the interested child.


See also the Summary Rating Table for comparisons with other interactive book titles, and the SuperKids Buyers Guide for current market prices of the PC and Mac versions.

| | | |
| --- | --- | --- |
| | PC | Macintosh |
| Operating System | Windows 3.1; Win95 | System 7.1 or later |
| CPU Type and Speed | 486/66 or faster | 68040 or PowerPC |
| Hard Drive Space | 30 MB | 30 MB |
| Memory (RAM) | 8 MB | 8 MB; 16 MB for PowerPC; at least 4.5 MB free for either |
| Graphics | 256-color VESA, PCI or other local bus video | 256-color, 640x480 display |
| CD-ROM Speed | 2X or faster | 2X or faster |
| Audio | Windows compatible 8-bit or 16-bit sound card | |
| Other Needs | mouse | |
return to top of page
---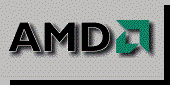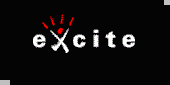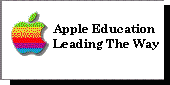 ---

Buyers Guide / Reviews / Contents / Sponsors / Help


Questions or comments regarding this service? webmaster@superkids.com

Copyright © 1997 Knowledge Share LLC All rights reserved.