---





Green Eggs and Ham, by Dr. Seuss
from Living Books
For Ages 3 to 7
See also the Summary Rating Table for comparisons with other Early Reading software titles, and the SuperKids Buyers Guide for current market prices of PC and Mac versions.
Reviewed on: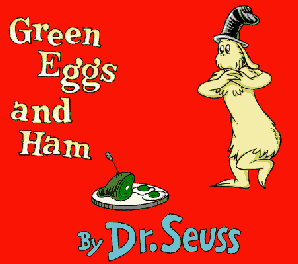 PowerMac 6100/60 with 24MB and 2XCD
Pentium90 with 16MB and 2XCD


Content "I am Sam. Sam I am." Who can forget this classic early reading book for young children?
Do you like
green eggs and ham?


I do not like them,
Sam-I-am.
I do not like
green eggs and ham.
Since it was published in 1960, this Dr. Seuss story has enchanted millions of children and their parents. Using simple words, rhymes and repetition, and captivating illustrations, pre- and early readers become "page-turning machines" in the words of one of our parent reviewers.

For the handful of people somehow unfamiliar with the story, this is the tale of how Sam convinces "the grouchy guy" to try something he disdains - green eggs and ham. Does he do it through force or the power of logical persuasion? No. But the story provides an impressive example of the power of persistence.

The program comes complete with a paperback version of the original text.

Ease of Install / Use
The program installed without any reported difficulty on our reviewers' PCs and Macs. On a Mac, Green Eggs and Ham runs directly from the CD, with no actual installation required. Navigation through the program was also rated highly intuitive by both parents and kids. One problem reported by several parents, however, was that it wasn't always obvious to their children which pages had click-and-explore features, and which were simple narration pages.

Methodology
As with other interactive books, Green Eggs and Ham provides the user two primary options for interaction: a passive 'read to me' mode, or the interactive 'play along' mode. In both, each screen begins with the characters reading a short passage of text, with words and phrases highlighted as they are read. Green Eggs and Ham seemed to have a greater amount of text than most titles in this category. Was this a problem? Surprisingly not. Because of Dr. Seuss' writing style, our young reviewers not only didn't seem to mind, some of them actually appreciated it. "I like it when they highlight the words so I know where they are," noted a first grader.

The 'play along' mode allows the user to click-and-explore many of the pages of the book, encountering more rhymes and funny characters.

In addition to the familiar story, Living Books added three activities that provide learning challenges for young users. The first is variation on the classic "Concentration" game, where the user has to match color pairs hidden behind kitchen cabinets. When a match is found, the user is treated to more silly rhymes, like:
Yellow lambchops?
I say no
Take those yellow lambchops and go!
The second requires the child to make rhyming words based on the same root, like "hen, pen, men." The third activity asks user to match an object whose name rhymes with a written and spoken word.

Each of the activities has three levels of difficulty. At the easiest setting, most should be usable by three year-olds; at the hardest setting, many five year-olds will have no problem.

Proxy Parent Value
This is SuperKids' measure of how well a program captures and holds a child's attention. Green Eggs and Ham scored impressively on this measure. Kids in the entire recommended age range were able to use the program unaided by adult intervention.

Best for...
Green Eggs and Ham is well-suited for any pre- or early reader. We would highly recommend the program for any child capable of grasping the story, perhaps even some a little younger than three, up to the age where reading the book is still of interest.

Bottom-Line
This is a very good program, based on an excellent story.


See also the Summary Rating Table for comparisons with other Early Reading software titles, and the SuperKids Buyers Guide for current market prices of PC and Mac versions.

| | | |
| --- | --- | --- |
| | PC | Macintosh |
| Operating System | Windows 3.1, Win95 | System 7.0 and above |
| CPU Type and Speed | 486SX or faster | IIci or faster |
| Hard Drive Space | minimal | none |
| Memory (RAM) | 8 MB | 8 MB |
| Graphics | SVGA - 640x480x256 colors | 256 color monitor |
| CD-ROM Speed | 2X | 2X |
| Audio | IBM compatible sound card | |
| Other Needs | | |
return to top of page
---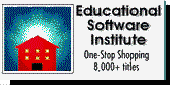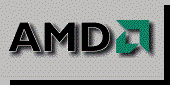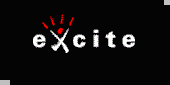 ---

Buyers Guide / Reviews / Contents / Sponsors / Help


Questions or comments regarding this service? webmaster@superkids.com

Copyright © 1997 Knowledge Share LLC All rights reserved.