---
---





Big Anthony's Mixed-up Magic
by MECC
For Ages 5 to 9


See also the Summary Rating Table for comparisons with other Interactive Books / Early Learning Software.

Reviewed on: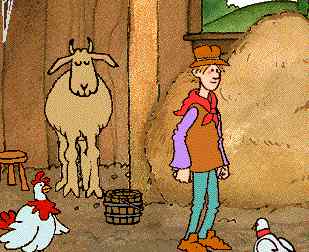 PowerMac 6100/60 with 8MB and a 2XCD, and
Pentium90 with 8MB and a 2XCD


Content
Big Anthony's Mixed-Up Magic CD is an interactive book with two very clear educational objectives: (1) to develop a young reader's awareness of the key elements of a story (plot, characters, and setting); and (2) to develop awareness of matching and combination patterns. It also contains a nice introduction to magic, with six tricks demonstrated and explained with short video clips.

The story is set in a magical town in southern Italy, Calabria. The lead character, Big Anthony, is the bumbling but well-meaning assistant to Strega Nona, a woman who has folk cures for all the townspeople's ailments. When a competing Strega appears in town, the scene is set for a series of adventures for Big Anthony.

Ease of Install / Use
Big Anthony is a memory intensive program to run. Our PC-using reviewers reported several "out of memory" error messages until they closed all the other open applications on their 8 MB machines, even with large permanent swap files set up. Big Anthony also requires several MB of hard disk space, in spite of the fact that it runs off of a CD, and does not include an uninstaller - a deficiency in SuperKids' eyes for large programs.

After the memory problems were resolved, our reviewers reported no difficulty in using the program.

Methodology
Big Anthony goes beyond the usual format of this class of software, by truly focusing on its educational objectives. Where most titles include just a single sentence with each screen, Big Anthony offers a 'read-to-me' option that presents the full text of the story. Words in this text can be individually clicked on for pronunciation, but not definitions.

But where Big Anthony shines the most, is in its development of the story characters, plot, and setting. The user is given multiple opportunities to see the impact of the new Strega, and what happens when Big Anthony tries to help her. Users are also given the chance to explore Calabria.

The second area that Big Anthony devotes significant resources to, is exposure to the world of combinations and matching. Beginning with the fairly common 'match paired objects behind hidden doors' type of game, Big Anthony includes activities which require the user to work through combinations of levers to fix a headache-curing machine, transfer mixed up voices, and produce the correct color of wart-removing cream!

Proxy Parent Value
Proxy parent value is SuperKids' measure for how well an educationally-oriented program can captivate the attention of its intended users. "Big Anthony was slow to grab my son's attention," reported one parent, but the second or third time we used it, he really got into it! Now it's a favorite whenver he has friends over."

Best for...
Big Anthony will be best liked by children with an interest in stories, and/or magic. "I liked the magic tricks best," said one kindergarten reviewer. But it will also be well-suited for children whose parents or teachers feel are ready to begin working on analyzing stories and developing reading comprehension skills.

Bottom-Line
Excellent educational value for young readers, lots of content, good sound, but relatively simple animation.


See also the:
Summary Rating Table for Interactive Books / Early Reading Software.




PC

Macintosh
Operating System
Windows 3.1 or later;
WIN 95
Systeem 7.0 or later
CPU Type and Speed
486 or faster
LC II or greater (LC II or faster)
Hard Drive Space
n/a
n/a
Memory (RAM)
8 MB
4 MB
Graphics
16 color display
256 color, 640x480
CD-ROM Speed
2X speed
2X speed
Audio
Windows compatible sound card
n/a
Other Needs
return to top of page
---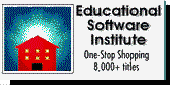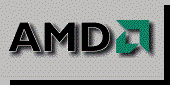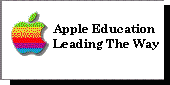 ---

Buyers Guide / Reviews / Contents / Sponsors / Help


Questions or comments regarding this service? webmaster@superkids.com

Copyright © 1996 Knowledge Share LLC All rights reserved.