---
---





Kid Pix Studio
from Broderbund
For Ages 3 to 12
See also the Summary Rating Table for comparisons with other Art software titles, and the SuperKids Buyers Guide for current market prices of the PC and Mac versions.
Reviewed on: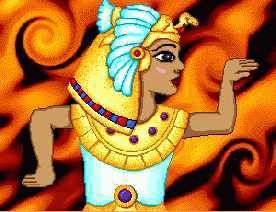 PowerMac 6100/60 with 8MB and 2XCD
Pentium133 with 16MB and a 12XCD


Content
The computer equivalent of an artist's valise, this program includes all the tools needed to activate and encourage a child's creativity. It speaks to the imagination just as an empty canvas and colorful palette beckon the master. It is at once challenging but never intimidating. Best of all, it not only promises to capture and hold a child's interest, but it has proven, through years of play, that it will deliver.

Kid Pix Studio is, as one reviewer put it, ". . .the amusement park of all drawing applications." It features six delightful projects, all of which invite the user to break the boundaries of the staid, 'color in the lines' art mentality. Each creation can be adapted and manipulated endlessly, with zany results.

Kid Pix is the basic drawing screen in which the user creates an original drawing and then, by manipulating the numerous drawing tools at hand, makes it metamorphose. There is nothing tedious here. Not pleased with the result? With Kid Pix even eradicating a masterpiece is a creative process. It can be zapped, erased or blown to smithereens (with or without a countdown).

When, and if, the user tires of the basic Kid Pix drawing board, it's time to move on. Alternative activities include Moopies, where the child's drawings wiggle and wobble, acquiring a life of their own; Stampinator, which uses animated stamps to create original moving adventures; Digital Puppets, on-screen marionettes that can be manipulated with the use of the keyboard keys in lieu of strings; Slide Show, where the user creates presentations featuring his or her Kid Pix originals; and Wacky TV, which includes video clips that can be adapted using the Kid Pix tool options with kid-pleasing results.

Ease of Install / Use
Kid Pix Studio installed without difficulty on our test PC's and Macs. Although the program fails to include an uninstall utility, that's not a big deal; most users find that this is a program they'll wish to keep on their systems for years.

The basic drawing board is highly intuitive, and easy to use, even for very young children. This part of the program can be handled by many three year-olds. The other features, which differentiate Kid Pix Studio from it's older sibling, Kid Pix, take a little bit of experimentation to get the hang of.

Proxy Parent Value
Proxy parent value is SuperKids' measure for how well a program grabs and holds a child's attention. Kid Pix Studio provides hours of creative and fun entertainment and requires very little if any parental input or guidance. Budding artists will want to share their wacky endeavors and discoveries, making this a great quality-time adult/child activity.

Best for...
As with most drawing programs, Kid Pix Studio will appeal most to the imaginative child who enjoys creative play. However, even the artistically-challenged can reach new heights of virtuosity with the use of this program.

Bottom-Line
The longevity of this title's popularity speaks for itself. In the words of one parent-reviewer, "Every child with a computer should own Kid Pix Studio -- it should come pre-installed on the computer, or be among the very first programs a parent acquires."


See also the Summary Rating Table for comparisons with other Art software titles, and the SuperKids Buyers Guide for current market prices of the PC and Mac versions.

| | | |
| --- | --- | --- |
| | PC | Macintosh |
| Operating System | Windows 3.1, Win95 | System 7.0.1 or later |
| CPU Type and Speed | 386/33 (486 or faster for Win95) | 68030/25 or faster |
| Hard Drive Space | 13-16 MB | 9-14 MB |
| Memory (RAM) | 4 MB (8 MB for Win95) | 4 MB (2.5 MB free) |
| Graphics | SVGA 640x480 x 256 colors | 13" or larger color monitor |
| CD-ROM Speed | 2X | 2X |
| Audio | Windows compatible sound card | |
| Other Needs | optional: color printer | optional: color printer |
return to top of page
---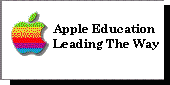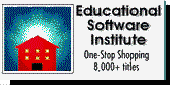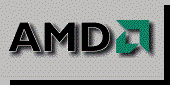 ---

Buyers Guide / Reviews / Contents / Sponsors / Help


Questions or comments regarding this service? webmaster@superkids.com

Copyright © 1997 Knowledge Share LLC All rights reserved.