---
---





Paint 'n' Play
from The Funny Face Softbook Company Ltd.
For Ages 3 to 5
See the Summary Rating Table for comparisons with other Art software titles, and the SuperKids Buyers Guide for current market prices of this PC-only program.
Reviewed on: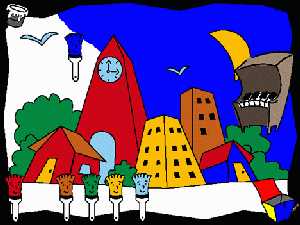 Pentium166 with 16MB and 12XCD


Description
Paint 'n' Play is a simple musical coloring book program for young computer users. Conceived as an interactive alternative to mindless television cartoons, Paint 'n' Play features a colorful playroom filled with musical instruments as well as familiar objects in black and white. Each instrument animates and plays a short musical riff when it is clicked. Clicking on a black and white item opens a painting activity where the cursor becomes a key which unlocks a paintbrush-filled music box. As the child begins to paint, a musical instrument floats up on the screen, playing a short melodic sequence. Each time paint is added to the canvas, another instrument joins the orchestra. Soon the painting is complete, and accompanied by a full ensemble.

Ease of Install / Use
Most of Paint 'n' Play is simple to use - SuperKids' young testers quickly found paintable objects in the playroom, and almost as quickly began coloring in the onscreen objects.

Printing a completed masterpiece, however, is a bit of a challenge, requiring utilization of a separate Windows Paint program. The user presses the keyboard print button while the scene to be printed is displayed. After exiting Paint 'n' Play, Microsoft Paint or an equivalent program must be opened. The user then pastes the scene from the clipboard into this program, and then finally prints the picture. "Not practical for young children looking for instant gratification," noted one parent reviewer.

Educational Value
Although the blend of art and music achieved in Paint 'n' Play is attractive, the educational value of the program is limited to early computer familiarization, and -- in the inquisitive child -- the exploration of different sounds and sound combinations.

The paint portion is cute, with paint brushes leaping out of the music box, each with its own personality and sound, but there are very few options, both in color and canvas selection to drive either repeat usage, or interest by users familiar with other paint programs.

Kid Appeal
With the inclusion of more versatile paint programs in so many preschool software packages, SuperKid's young reviewers expressed very limited interest in this program. "I want more to do," was a frequent comment.

Best for... / Bottom-Line
This elementary paint program will satisfy only the youngest and most inexperienced of computer users. Very young users (2-3 year-olds) seemed more satisfied with the program, but needed help with the hand-eye coordination required for its use.

See the Summary Rating Table for comparisons with other Art software titles, and the SuperKids Buyers Guide for current market prices of this PC-only program.

| | | |
| --- | --- | --- |
| | PC | Macintosh |
| Operating System | Windows 3.1, Win95 | Not Available |
| CPU Type and Speed | 486/66 or faster | |
| Hard Drive Space | 1 MB min (20 MB Max) | |
| Memory (RAM) | 4 MB (8 or more recommended) | |
| Graphics | VGA Video card | |
| CD-ROM Speed | 4X or faster | |
| Audio | General MIDI compatible sound card | |
| Other Needs | | |
return to top of page
---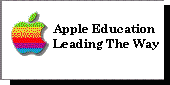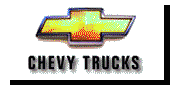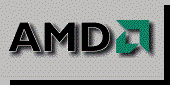 ---

Buyers Guide / Reviews / Contents / Sponsors / Help


Questions or comments regarding this service? webmaster@superkids.com

Copyright © 1997 Knowledge Share LLC All rights reserved.