---
---





Crayola Print Factory and Crayola Holiday Activity
from IBM
For Ages 5 to 10
See the SuperKids Buyers Guide for current market prices of
Reviewed on: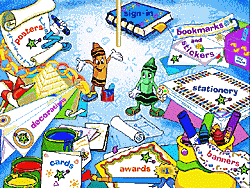 PowerMac 6400/200 with 32MB and 8XCD
Pentium166 with 16MB and 12XCD


Description
There are about as many print programs as there are software companies to produce them (more!). Not only are these programs a godsend when a last-minute greeting card is needed, but they can provide hours of creative play for the aspiring graphic designer. Some of these programs can be difficult for the younger user to manipulate, while others are strictly theme-based, (like Barbie Print 'n Play). Crayola Print Factory is an easy-to-use, non-thematic program, ideally suited to the independent young user.

With Crayola Print Factory, every stationery product imaginable can be created. Print projects are personalized with color, stamps, clip art, patterns, text, and more. Aside from the typical cards, posters, and banners, the program features a 'decorations' option. This selection allows the user to produce 3D ornaments and foldable paper toys such as airplanes, paper money, finger puppets, even origami frogs! Included in each print activity, is an 'ideas' section that provides tips and suggestions for varying and building on the activity.

The companion CD, Crayola Holiday Activity contains additional 3D holiday projects, holiday clip art and craft ideas and can be used in conjunction with this program, or on its own to create holiday decorations.

Ease of Install / Use
Both Crayola Print Factory and Crayola Holiday Activity installed without difficulty on our reviewers' Windows 95 and Mac test platforms. Although the programs install as separate entities, Holiday Activity program options can be accessed from the Print Factory program.

Educational Value
Because these programs' are easy to understand and use, they delivers an enjoyable computer activity that can be undertaken without adult supervision and intervention. Creativity options allow for development of the child's artistic talents, and result in satisfying finished products that favorably impact the child's self-esteem, and engender positive attitudes toward the computer and its use.

Kid Appeal
"Making things with paper is fun!" aacording to one of our 10 year-old reviewers. Kids love making personalized stationery, cards and posters. A parent noted that, "New uses for this program surface daily - This program made my daughter's thank-you notes a breeze." "We had place cards at our Thanksgiving feast this year," was noted by another.

Best for... / Bottom-Line
If you don't yet own a print program, this versatile program will suit any young user. Even if you do own one, you might want to add this one to your collection. Just be sure to buy extra paper for the printer while you're at it!

See the SuperKids Buyers Guide for current market prices of


PC

Macintosh
Operating System
Windows 3.1; Win95
System 7.1 or later
CPU Type and Speed
486/33 or faster
68040 or faster
Hard Drive Space
19 MB Print Factory
9 MB Holiday Activity
19 MB Print Factory
9 MB Holiday Activity
Memory (RAM)
8 MB
8 MB
Graphics
SVGA, 640x480 256 color
640x480 256 color
CD-ROM Speed
2X
2X
Audio
Windows-compatible sound card


Other Needs
Microsoft-compatible mouse; printer
printer
return to top of page
---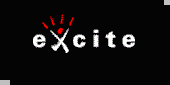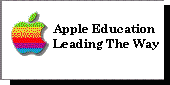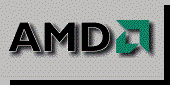 ---

Buyers Guide / Reviews / Contents / Sponsors / Help


Questions or comments regarding this service? webmaster@superkids.com

Copyright © 1997 Knowledge Share LLC All rights reserved.