---





Disney's Animated Storybook
Winnie the Pooh and the Honey Tree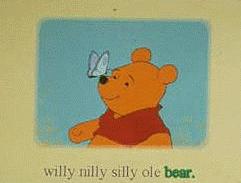 See also:
Parent's, and Kid's Reviews and the
Summary Ratings Table, and

the SuperKids Buyers Guide for
current market prices of PC and Mac versions.
Reviewed on:
Pentium PC w/8Mb and 2XCD, and
PowerMac 6100/60 w/8Mb and 2XCD


Winnie the Pooh and the Honey Tree is an interactive storybook, following in the model of last year's popular Lion King. Like other software programs of this genre, Winnie the Pooh (WTP) consists of a collection of scenes (27 in this case) where a small piece of text is read by a narrator. After the text is read, a small amount of screen animation and character dialog takes place. Then the user gets a chance to explore the scene, clicking on objects and discovering (hopefully) interesting activities.

In this story, WTP is hungry and has run out of his favorite staple, honey. His quest for the apiary elixir takes him to Rabbit's house, where he eats so much that he is unable to get all the way out of Rabbit's hutch. All of Pooh's friends (Eeyore, Tigger, Owl, Christopher Robbin, Kanga and Roo, too) make appearances, offering suggestions on how he might extricate himself from his predicament.

Ease of Install / Use
We had no difficulties installing WTP on either a PC or a Mac. In the case of the Mac, there was no installation. We just inserted the CD, and clicked on the icon that appeared on the desktop. One especially nice featureon the PC version, is that the set-up program also automatically installs an "uninstall" icon, so that you can remove the software competely when the time comes. This is an excellent feature, and one that we wish every kids software maker would copy. WTP is an easy to use program, with no reference to the manual necessary. We looked, however, just to see if we were missing anything, and discovered one of the best manuals we have seen, with very clear and complete instructions. In addition to the excellent manual, Disney offers a toll-free customer support phone number, that even operates on Saturdays!

Balance of Fun and Education
WTP is an entertaining storybook, with a number of interactive additions that many children will find more interesting than a traditional paper book. WTP includes five sing-along songs, complete with a "follow the bouncing ball" like feature, where the song words are highlighted if you don't know the words. WTP allows young users to click on an A-B-C symbol to get explanations of some of the words the narrator reads on each screen. We thought this was an educationally nice touch -- but only if your child will take the time to do this. We did not see many children do so. WTP also includes several interactive games that have educational goals, like shape and color identification, hand-eye coordination, and shape matching -- but these are all tangential to the story itself. Requiring success to continue the story might have been required, but is not the case here.

Overall
WTP is a nice animated storybook, with more action than present in the Lion King. Educationally, its principal value is for beginning and early readers who would benefit from seeing the connction between the written and spoken word. We thought it was a better constructed program than its predecessor, the Lion King, but most of our children reviewers preferred the characters and story of the Lion King.




Winnie the Pooh
and the Honey Tree
Ease of Install
* * * * *
Ease of Use
* * * * *
Manual Utility
* * * * *
Technical Support
* * * * *
Fun Factor
* * * *
Educational Value
* * *
EDITOR'S RATING
* * * *
See also:
Parent's, and Kid's Reviews and the
Summary Ratings Table, and
the SuperKids Buyers Guide for current market prices of PC and Mac versions.

PC:
486SX/25 or faster, 2X CD-ROM drive, 8 MB RAM, 10 MB free disk space, MS-DOS 6.0 or later, Windows 31. or later, or Win95, 256 color display, mouse, Sound Blaster compatible sound card
Mac:
Performa 550 or better, Quadra, or Power Mac, 640 x 480 x 256 color display, 2X CD-ROM drive, System 7.1 or later, 8 MB of RAM, 2.4 MB largest unused block of memory (2.665 for PowerMacs), mouse
---
---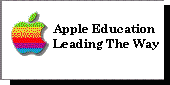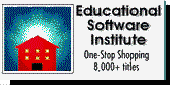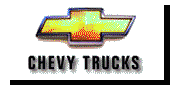 ---

Reviews / Contents / Sponsors / Help


Questions or comments regarding this service? webmaster@superkids.com

Copyright © 1996Knowledge Share LLC All rights reserved.