---
---





A to Zap!
by Sunburst
For Ages 3 to 6
See also the Summary Rating Table for comparisons with other Early Learning Software, and the SuperKids Buyers Guide for current market prices of PC and Mac versions.
Reviewed on: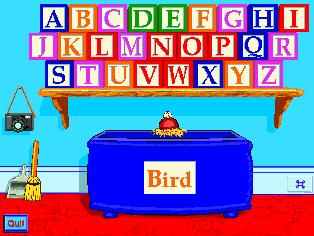 Pentium90 with 8MB and a 2XCD,
PowerMac 6100/60 with 8MB and 2XCD


Content
Sunburst positions this program as an introduction to "important early learning skills" including letter and number recognition, spelling, telephone dialing, and music. Using a spelling-based model, they generally succeed.

The program is built around a main screen that has a set of alphabet blocks arrayed on a shelf. Beneath the shelf is a toybox. The user clicks on a block, and a word is written across the face of the toybox, as a voice reads the letters. A toy then arises from the box, and clicking on the toy leads to an activity. For example, the letter "A" spells the word "Airplane"; clicking on the airplane takes the user to another screen, where a skywriting airplane awaits the user's selection of a letter to be drawn.

"A to Zap! has lots of creative ideas," said one parent reviewer, "but the limited number of words (26) makes it repetitive for older children." Another noted that "some of the words (e.g. elephant, telephone, light) were too difficult to read for most children in the indicated age range."

Ease of Install / Use
"A to Zap! was the easiest program I have ever installed on a PC," stated a parent reviewer. Our editors agreed! We simply put the CD in our computer, opened the program manager and clicked on the words "atozap.exe" found in the CD drive, and we were up and running! Software developers take note: this is a wonderful feature!

Methodology
Users are actively involved in the learning process in A to Zap! This is not a passive, just sit there and be fed through your eyeballs, type of program. A to Zap! requires exploration and action by the user to move around and through the program. For example, clicking on the letter "O" transports the user to a grassy field, where three turtles appear, climb atop one another, and unfurl a banner that says "over." A rabbit them appears and jumps over the stack of turtles when the user selects a jumping device (pogo stick, balloon, or jet pack). Even better, the letter H reveals a hammer that is used to hammer-out the correct spelling for 26 prepared words, plus however many additional words the parent or teacher cares to enter, both visually and orally.

Proxy Parent Value
SuperKids uses this term to measure a program's ability to hold a child's attention, with an educationally useful activity, while a parent or caregiver is occupied with some other task. A to Zap! scored highly on this scale with our 3 and 4 year-old testers, but less consistently with our 5 and 6 year-old reviewers.

Best for...
A to Zap! is best for those children old enough to comfortably interact with the computer, yet young enough not to have mastered reading.

Bottom-Line
This is a reasonably fun, educationally sound program that will introduce young learners to a variety of skills and knowledge factoids.

See also the Summary Rating Table for comparisons with other Early Learning Software, and the SuperKids Buyers Guide for current market prices of PC and Mac versions.

| | | |
| --- | --- | --- |
| | PC | Macintosh |
| Operating System | Windows 3.1 or higher | System 7.0 or later |
| CPU Type and Speed | 486 or faster | 68040 or faster |
| Hard Drive Space | 0 - 1 MB | 0 MB |
| Memory (RAM) | 8 MB | 4 MB w/7.0 or 7.1; 5 MB w/7.5 |
| Graphics | 256 color monitor, 640 x 480 | 13" color monitor |
| CD-ROM Speed | 2x | 2x |
| Audio | Sound card | |
| Other Needs | | |
return to top of page
---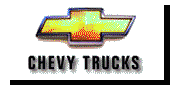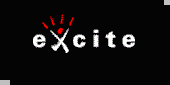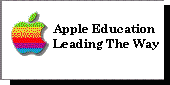 ---

Reviews / Contents / Sponsors / Help


Questions or comments regarding this service? webmaster@superkids.com

Copyright © 1996 Knowledge Share LLC All rights reserved.